My friend Greg Moore recently commented on a Facebook post regarding our upcoming SQL Saturday (tomorrow!) in which he credited me for my idea about a forum about women in technology.  The idea had occurred to me when I saw that Rochester SQL Saturday was doing such a forum, and I suggested that we should do one as well.  To be honest, I'd forgotten that I'd made the suggestion until I saw Greg's comment earlier this week.
It just goes to show that you never know where an idea might lead.  I made a simple suggestion about an idea I'd seen about a forum discussion.  Tomorrow, it's going to become reality.
For whatever reason, it made me think about the following meme.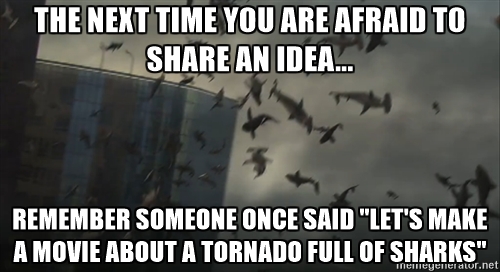 So the moral of the story: if you have an idea, don't keep it to yourself.  You never know where it might lead.